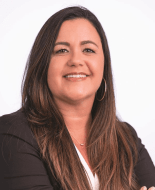 Get renters insurance coverage options in New Bern, NC
from State Farm® insurance agent
Natalie Venters
See reviews
Get a renters insurance quote
Protect your personal belongings with affordable renters insurance coverage that fits your budget.
Renters insurance discounts and savings
Choose State Farm and save! As a State Farm customer, you could qualify for one or more of the many renters insurance discounts we offer, including:
Multiple line
Add up the savings! When you purchase both renters and auto insurance from State Farm, you may be eligible for discounts on both policies.
Home alert protection
If you've installed a smoke detector, fire alarm, burglar alarm, or other home monitoring system, you may qualify for a renters insurance discount.
Save money with higher deductibles
While a higher deductible lowers your premium, it will increase the amount for which you are responsible if a covered loss occurs. So, if you're okay with more financial risk, you can lower your monthly premium.1
1 Not available in all states. Please contact your State Farm agent for more information.
About me
State Farm insurance agent
Agent license NC-17781021
Putting the customer FIRST
Out of State Transfers to North Carolina
Proud Married Mother of 3 girls
Dog Owner of Blano and Lana
Office details
Address
2405 Grace Ave, New Bern, NC 28562
See map and directions
Office hours
| | |
| --- | --- |
| Sunday | By Appointment |
| Monday | 09:00AM-05:00PM |
| Tuesday | 09:00AM-05:00PM |
| Wednesday | 09:00AM-05:00PM |
| Thursday | 09:00AM-05:00PM |
| Friday | 09:00AM-05:00PM |
| Saturday | By Appointment |
Insurance products
Auto
Home
Property
Business
Life
Health
Specialty products